YOUR AREA RUGS
Cleaned to perfection

If you have wood, laminate, tile or vinyl plank flooring, you may have chosen a lovely area rug to add warmth and personal style to your space. But how do you keep it clean, especially if it's an heirloom or one-of-a-kind rug that you really love? This is an excellent question because improper cleaning can damage fibres, bleed colours and leave an unhealthy residue. It can also happen with synthetic rugs.
We've got you covered with a process and equipment specifically designed for all types of area rugs. You can bring your rug to us, where we will clean it in our dedicated facility. We may also be able to clean it in your home. We can let you know once we have more details from you.
Area Rug Cleaning Process
Cleaning Area Rugs Offsite
At Aqua Steam Services Inc. we understand the value you place on your area rug. We take precautions to protect each area rug we receive into our care to ensure that is properly cleaned and restored.
We offer a multistep area rug cleaning process when taken off-site for cleaning. This includes mechanical dusting, vacuuming, pretreatment, pH-balanced hot water/steam extraction and rotary extraction, followed by a hang dry. Please contact our customer service team in advance to arrange a scheduled drop-off or pick-up of your area rugs from our location. You can expect your area rug will be ready for pick-up or delivery in 5-10 business days.
Cleaning Area Rugs in Your Home
Alternatively, a surface cleaning of your area can be completed in place, provided the rug is sitting on tile or vinyl or taken to another part of the house for cleaning and placed back once completed.

Cleaning Process
Pre inspection
Rug dusting with a Rug Badger machine to remove deeply embedded sand & dust.
Vacuum
Pre treatments
PH balanced hot water/steam extraction
Application of carpet protection (option/recommended)
Hang dry on the carpet tower
Post inspection
Scheduling of drop off or pick up
Ready to book your clean?
Area Rug Cleaning Add-ons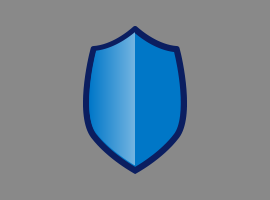 Carpet and Upholstery Protector Application
Everyday life can get messy, which is why it's a good idea to protect your carpet and furniture from inevitable spills and stains. Our carpet and upholstery protectant is formulated to repel and block water and oil-based liquids. Not only does this treatment make it easy to clean spills, it also prevents stains from ruining the look of your furniture and carpet, keeping them in as close to new condition as possible.
Pet Urine Contamination Treatment
Even the cutest pet is bound to have the occasional accident, leaving an unsightly stain and unpleasant odour on your carpet. Our deep penetrating enzyme oxygen urine treatment will refresh your home in a two-part process. We identify spots with black-light technology, treat them with liquid enzyme, then extract the urine and neutralize the area. We then treat the carpet with high-concentrate peroxide pre-spray and follow it with steam cleaning.