Carpet Cleaning Process
Before we arrive, we ask that you:
remove breakables and small items
vacuum carpets (if you can't, we're happy to do it for you for a nominal charge)
NOT pretreat any spots because it could cause a reaction with our cleaning products
NOT move furniture into the middle of the room because it interferes with our pre-spray procedure for main traffic areas
Be sure parking is available for our team
We love kids and pets, but ask that you keep them away from the area we'll be cleaning.
While we're there, we will:
do a thorough pre-inspection
protect wall corners with corner guards and lay drop sheets to protect hard surface flooring
apply our pre-spray (specific to your carpet)
agitate and pre-groom the carpet
apply a pH-balanced rinse and extract the carpet
spot clean, rinse and extract again
apply carpet protector (optional for an additional charge)
do a post-inspection and review with you
supply a high speed air mover if needed to speed the drying process
Before we leave we'll do a post-inspection with you to review results and to make sure you are completely informed and satisfied with the work we've done.
After we leave, we've got these tips for you:
Drying time
Carpets can dry within a couple hours under ideal conditions, but this can vary depending on many factors like outside humidity, temperatures and air circulation. It usually takes less than 10 hours and shouldn't take longer than 24 hours. You can help things along by increasing ventilation and airflow in the area.
Walking on the carpets
It's best to stay off damp carpet both to avoid soil tracking and to allow the pile to dry in its 'up' position. If you do have to walk on your freshly cleaned carpets, we suggest that you wear clean socks and no shoes. Shoe dye and soil in treads can transfer to a damp carpet. We can supply a fan to speed this process.
Moving items back
Wait until your carpet is totally dry before you move furniture back. This will help avoid getting moisture trapped beneath the legs possibly causing wood stain transfer or rust spots.
Removing protective pads
Foil squares and blocks under your furniture should be left in place for 48-72 hours. Removing them too soon can result in permanent wood or rust transfer to your carpet.
Ready to book your clean?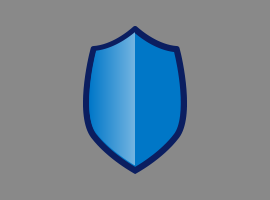 Carpet and Upholstery Protector Application
Everyday life can get messy, which is why it's a good idea to protect your carpet and furniture from inevitable spills and stains. Our carpet and upholstery protectant is formulated to repel and block water and oil-based liquids. Not only does this treatment make it easy to clean spills, it also prevents stains from ruining the look of your furniture and carpet, keeping them in as close to new condition as possible.
Pet Urine Contamination Treatment
Even the cutest pet is bound to have the occasional accident, leaving an unsightly stain and unpleasant odour on your carpet. Our deep penetrating enzyme oxygen urine treatment will refresh your home in a two-part process. We identify spots with black-light technology, treat them with liquid enzyme, then extract the urine and neutralize the area. We then treat the carpet with high-concentrate peroxide pre-spray and follow it with steam cleaning.
Maintenance Program Sign-up
There are three simple steps to keep your carpet, rugs and upholstery looking great:
Vacuum regularly.

How it helps

.

Spot clean spills and stains as they happen.

Get tips

.

Professional deep clean every 12-18 months.

Learn why

.
The first two steps are up to you, but we're happy to help you stay on top of step three. You decide how often you'd like your carpets and textiles cleaned and how you'd like to be contacted for booking. We'll send you reminders that you can opt-out of any time.