DEEP CLEANING
For your coziest spaces

Your furniture is a space to snuggle up and watch a movie, read a book, visit with friends or hang out with family. While all this gathering is great, it also attracts debris, sweat, oils and dander that work their way deep into the upholstery. Not only is it unhealthy, but it also wears out your furniture far too quickly. We can make your coziest spaces fresh and clean again with our IICRC-approved upholstery cleaning services.
We'll choose a cleaning plan for your furniture based on its fibre type and how it's made. Then we'll use a low-moisture, pH-balanced cleaning method for optimal clean without any risk of damage to the fabric.
Upholstery Cleaning Process
Before we arrive, we ask that you:
remove breakables and small items from area where furniture will be cleaned
vacuum furniture if there's noticeable pet hair or dust on it (if you can't, we're happy to do it for you for a nominal charge)
NOT pretreat any spots because it could cause a reaction with our cleaning products
While we're there, we will:
do a thorough pre-inspection to determine fabric content and the best cleaning method
protect wall corners with corner guards and lay drop sheets to protect surrounding flooring in area where furniture will be cleaned
pre-spray the furniture
rinse and extract with our low moisture tool
brush velvet/microfiber fabrics to reset pile
apply fabric protector (optional for an additional charge)
stand cleaned cushions on end to promote even drying
Ready to book your clean?
Upholstery Cleaning Add-ons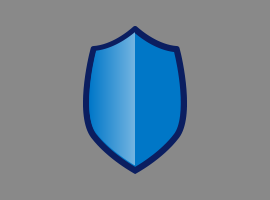 Carpet and Upholstery Protector Application
Everyday life can get messy, which is why it's a good idea to protect your carpet and furniture from inevitable spills and stains. Our carpet and upholstery protectant is formulated to repel and block water and oil-based liquids. Not only does this treatment make it easy to clean spills, it also prevents stains from ruining the look of your furniture and carpet, keeping them in as close to new condition as possible.